Users can set the positive/negative pulse width in the signal as the trigger condition.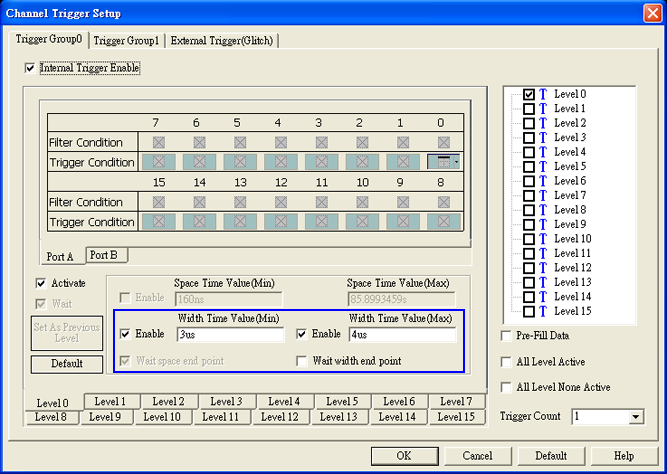 Figure 1: Pulse width setting window.
Users can set the width time according to the signal's condition requirement. As figure 1 shows, set the range to 3us-4us and press "Enter", the Logic Analyzer will start signal capturing and trigger if the condition 3us-4us is met.

Figure 2: The trigger happens at 3.88us.


(video - Multilevel Trigger)
B Series provide three trigger functions: Multi-level Trigger, Interval Trigger, Pulse Width Trigger.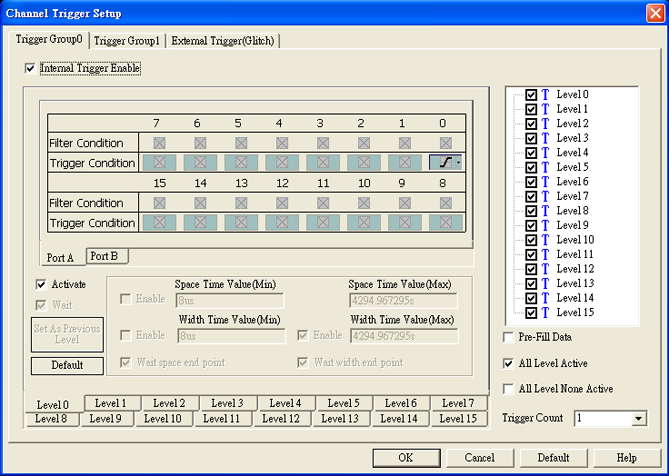 Figure 1: Multi-level trigger setting window.
For setting the multi-level trigger, LAP-B(70256) has eight different trigger conditions, and LAP-B(702000) has sixteen. The trigger condition can be set as specified value or edge.

Figure 1 shows a part of continuous data, but in it the data length of each section is different.

Figure 2: Data sequence.
For example: set the trigger condition as 0X01 and 0X05, and the interval as 0.5ms-1.5ms. In the data sequence, sections meeting 0X01 and 0X05 are A1-T1 and A2-T2; but only the 0X01 and 0X05 in A2-T2 meet the set interval, so the Logic Analyzer will trigger at T2.