Instruction for Protocol Analyzer Application

Step 1. Please go to the www.zeroplus.com.tw and select the "English" on the Instrument Division.
Step 2. Please select the "Product Registration" from the pull-down menu of the "Customer Service".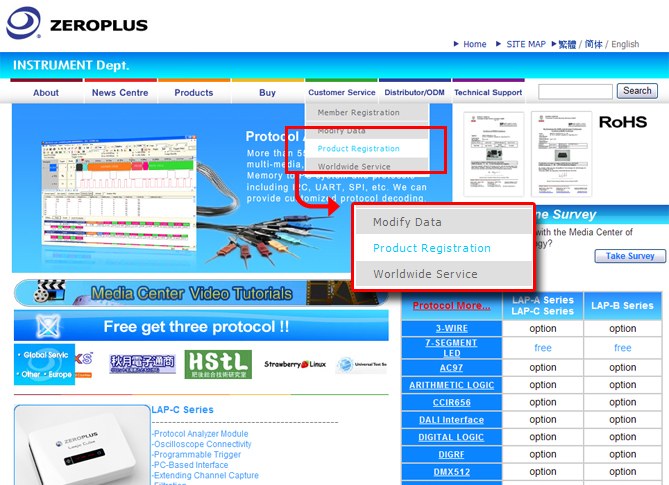 Step 3. Please enter your Name (User ID) and Password (If you are the new member, please register firstly.).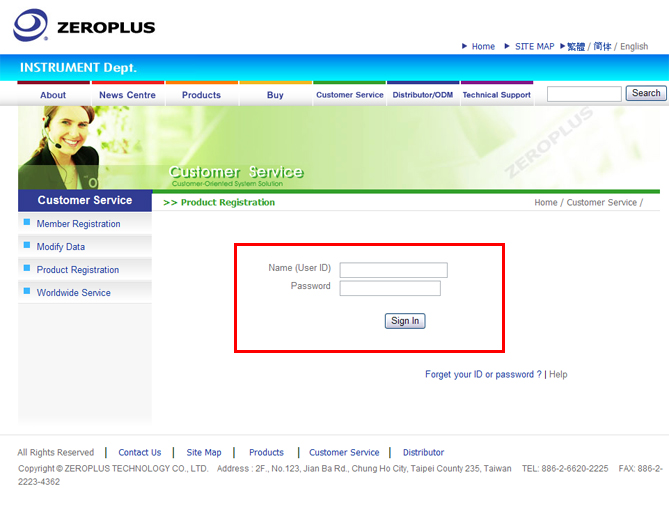 Step 4. Please enter your purchased Product/Model Number, Product Serial Number, Products Verification Code (on the machine or Packing box) and Purchase Date.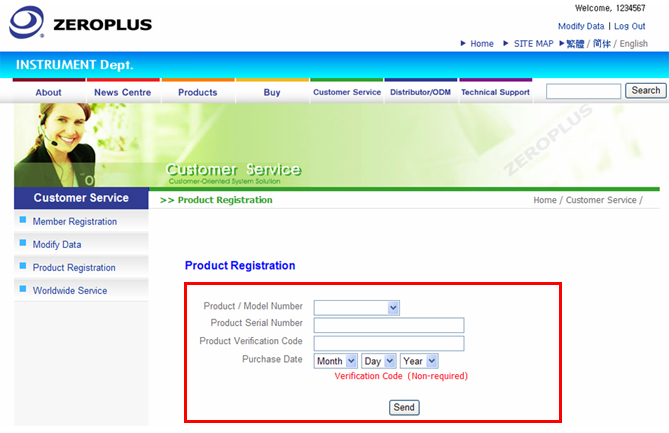 Step 5. When the product is registered successfully, it will appear success message. Then please select the "Modify Data".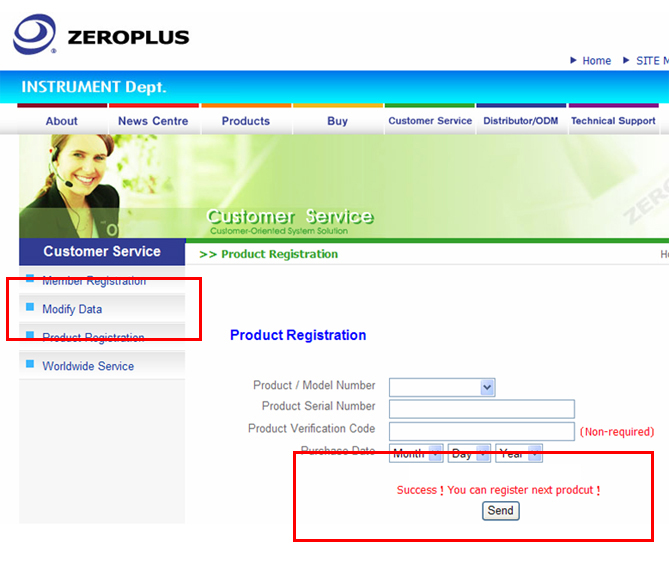 Step 6. Please select the "Protocol Analyzers Application".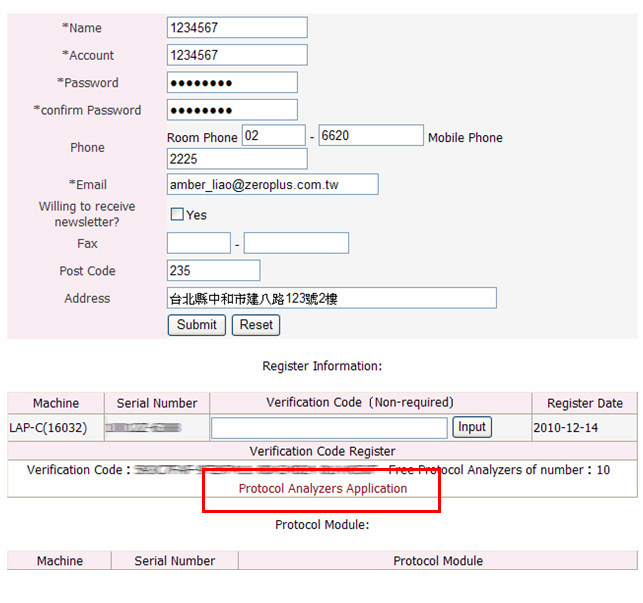 Step 7. Please select desirous of Protocol Analyzers . (The system will appear the optonal and remainder quantity)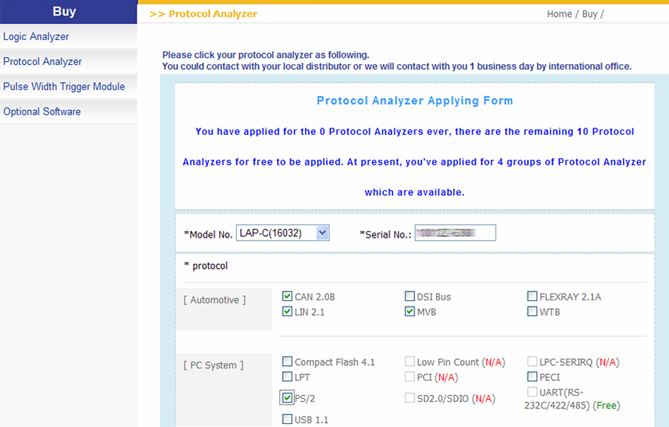 Step 8. When the Form is finished, please click "Send"
(Notice: As soon as the form is sent, you can not modify the entered data).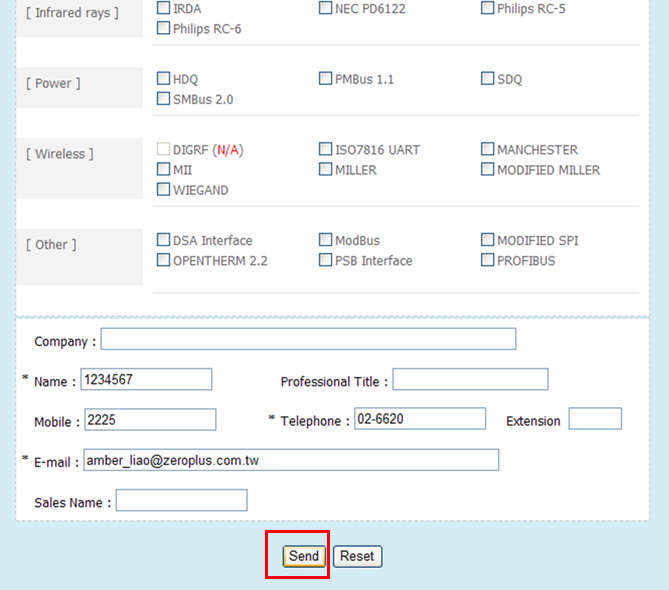 Step 9. When the Application is finished, please check your E-mail.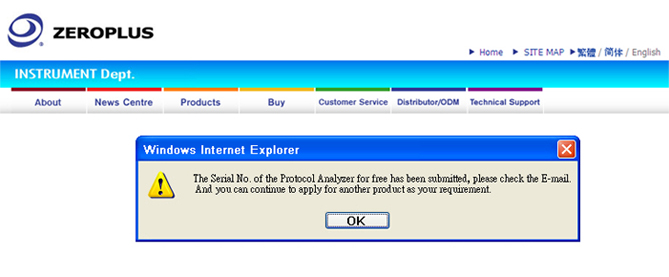 Step 10. The system will inform you about the applied Protocol Analyzers automatically.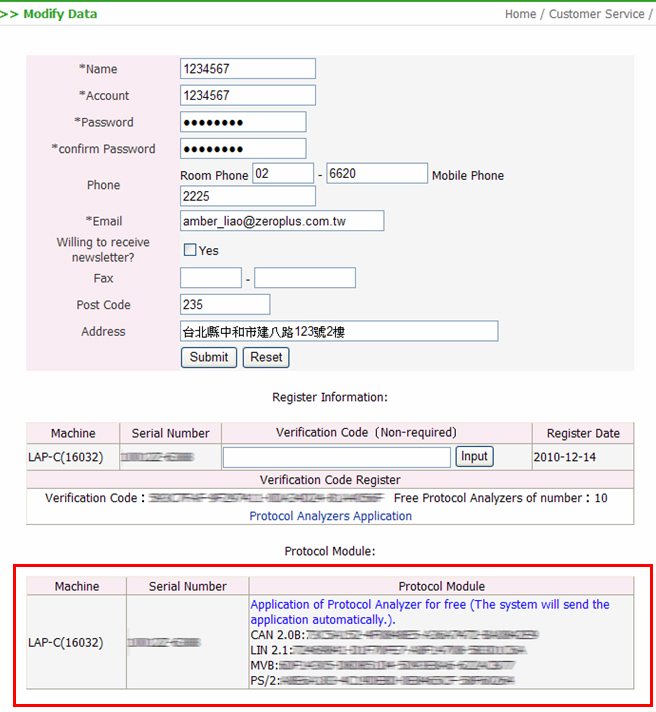 Step 11. The system will send the Machine No. and the protocol analyzer serial key to your E-mail synchronously.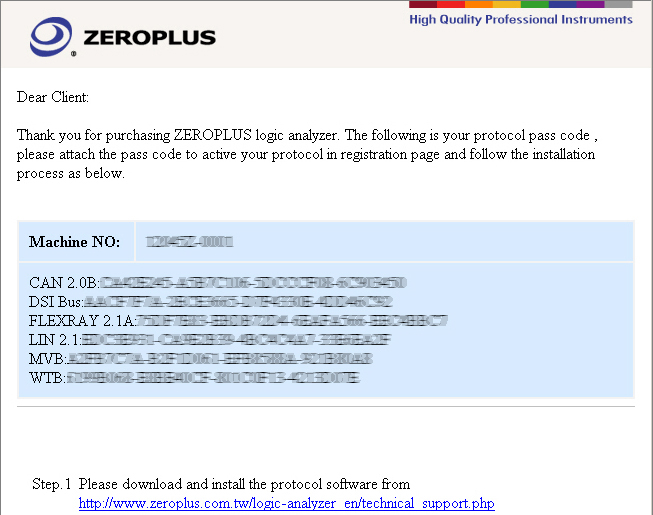 Step 12. If you want to apply more Protocol Analyzer, please select the Protocol Analyzers Application directly.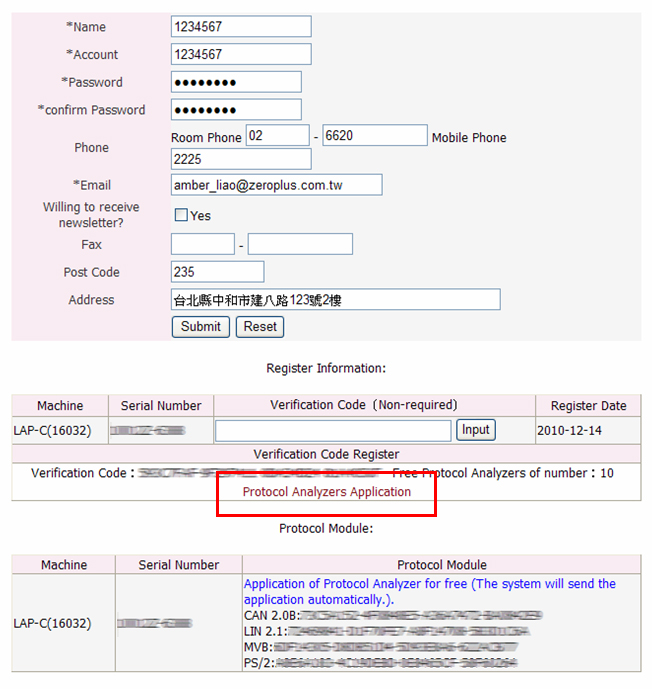 Step 13. If the number of the applied Protocol Analyzers is more than that of the Protocol Analyzer for free, please contact with dealer for purchasing.