Users can set the waveform width time as the trigger status, which is suitable for PWM signal checking and clock signal measuring. This module is one standard accessory for LAP-C(322000), the other LAP-C models need to purchase. For LAP-D Series this module is in-built, LAP-B Series don't support the Smart+ software.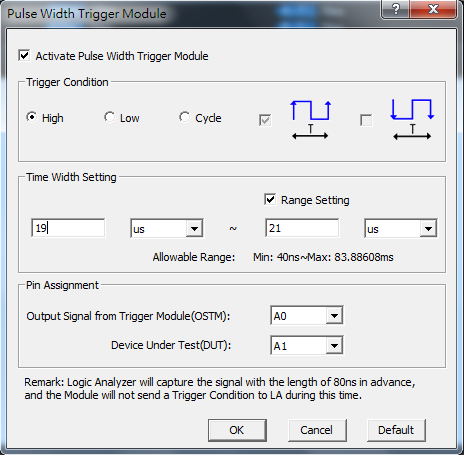 Fig.1: The setting window of pulse width trigger module.

Fig.2: Set the trigger condition to high, and the time bandwidth to 19us-21us. See above image, the T bar is placed in the transient state that meeting the condition.